THE TROLLEY WITH INTEGRATED HOT DRINKS MACHINE
The EXPRESSO is the ideal equipment for a complete breakfast service. Fully modular and combinable with the PETIT DEJ's trolleys modules, the EXPRESSO trolley adapts to all environments. For breakfast as well as for the afternoon snack service, this trolley offers a total of 9 different hot preparations (short or long coffee, tea, chocolate, soup, etc.), with a 3-hour off-load autonomy.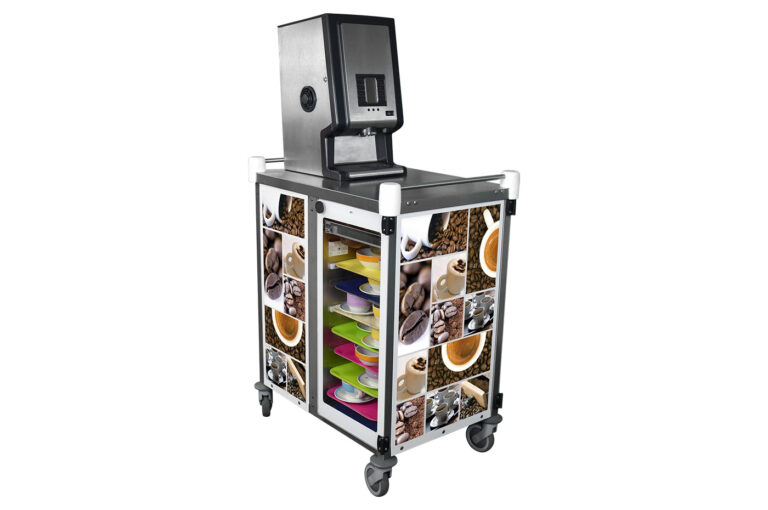 Its autonomy and quick charge make the EXPRESSO the perfect mobile trolley. With a 14-liter capacity, its tank keeps the water at the right temperature for the entire duration of the service, which amounts to up to 40 trays and 60 cups (25cl). No need to carry isothermal containers for your breakfast or snack distributions.
The equipment was designed in partnership with Bravilor
the EXPRESSO in your establishment
Edit Template